Upcoming Events:
April 2023:
---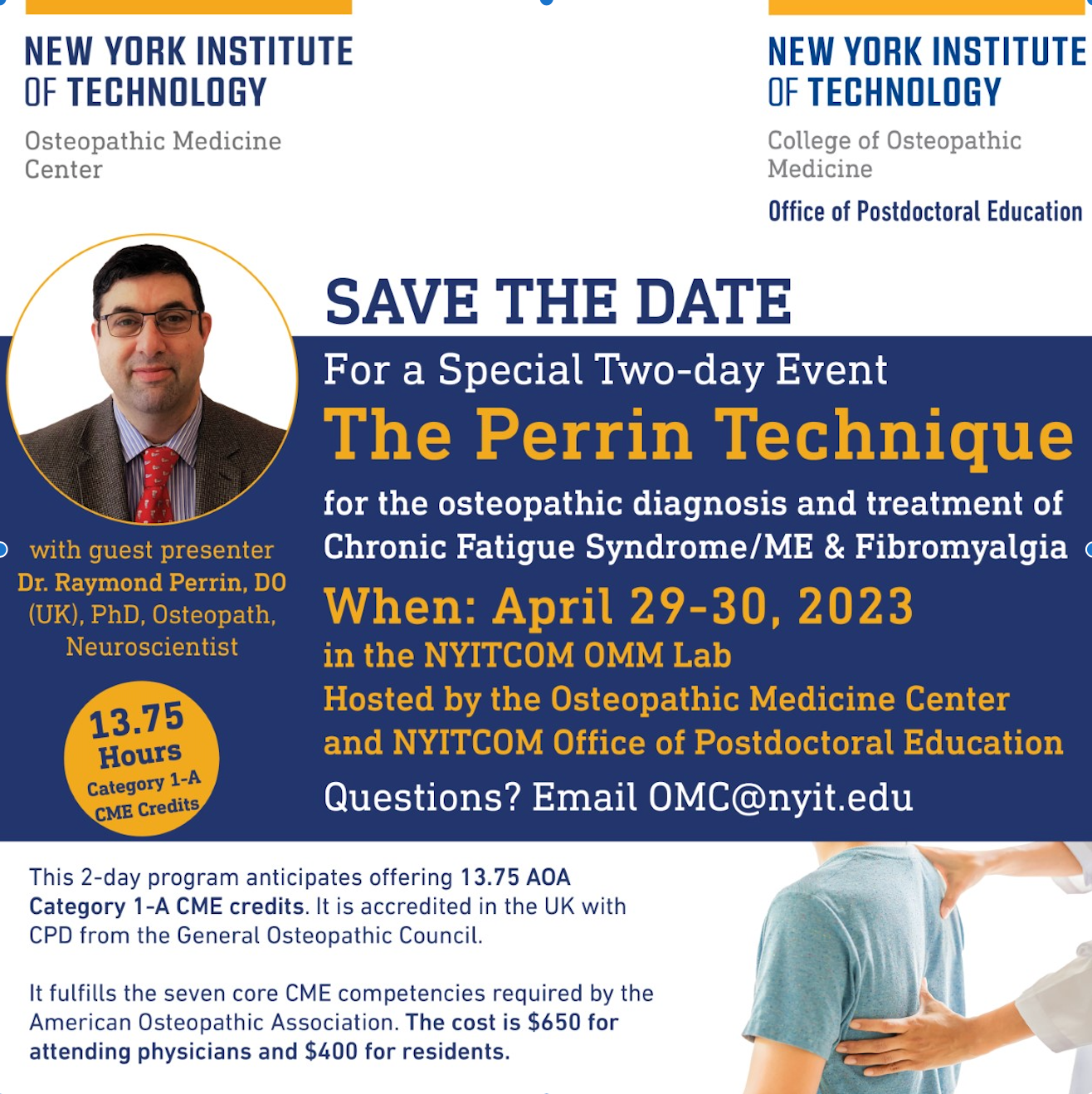 ---
Recent Events:
January 21, 2022: "Osteopathic Approach to the Pediatric Patient: Infant Movement and Feeding"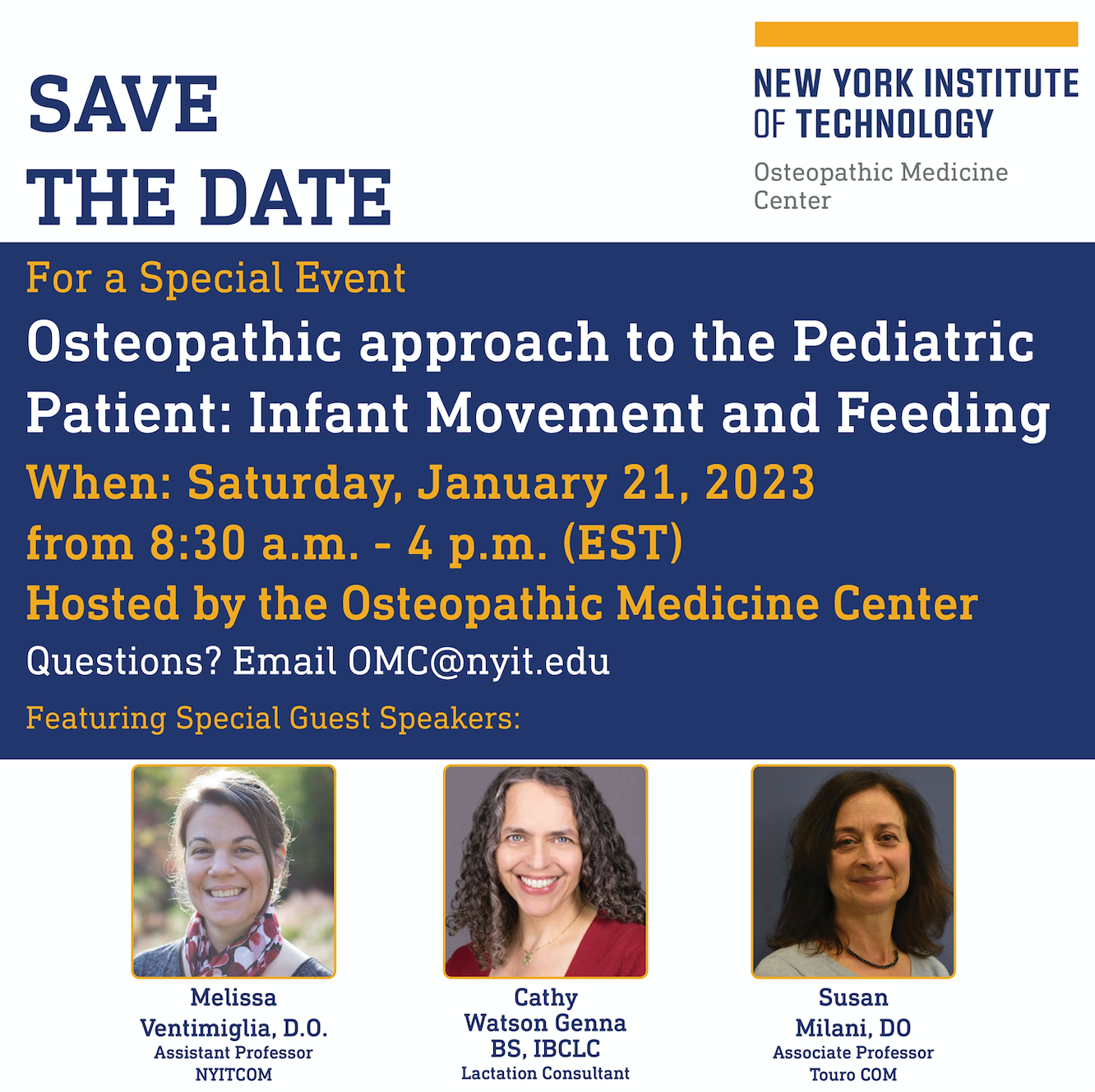 ---
November 4-6, 2022
Short Leg Syndrome
October 3, 2022 12pm
Presented by Dr. Kooyman in the OMM lab
Horsability
"The Perrin Technique" Presented by Dr. Raymond Perrin
June 27, 2022: OMT Pearls for Upper Extremity Injuries in World-Class Athletes
5:30-7:00 in the OMM Lab at NYITCOM.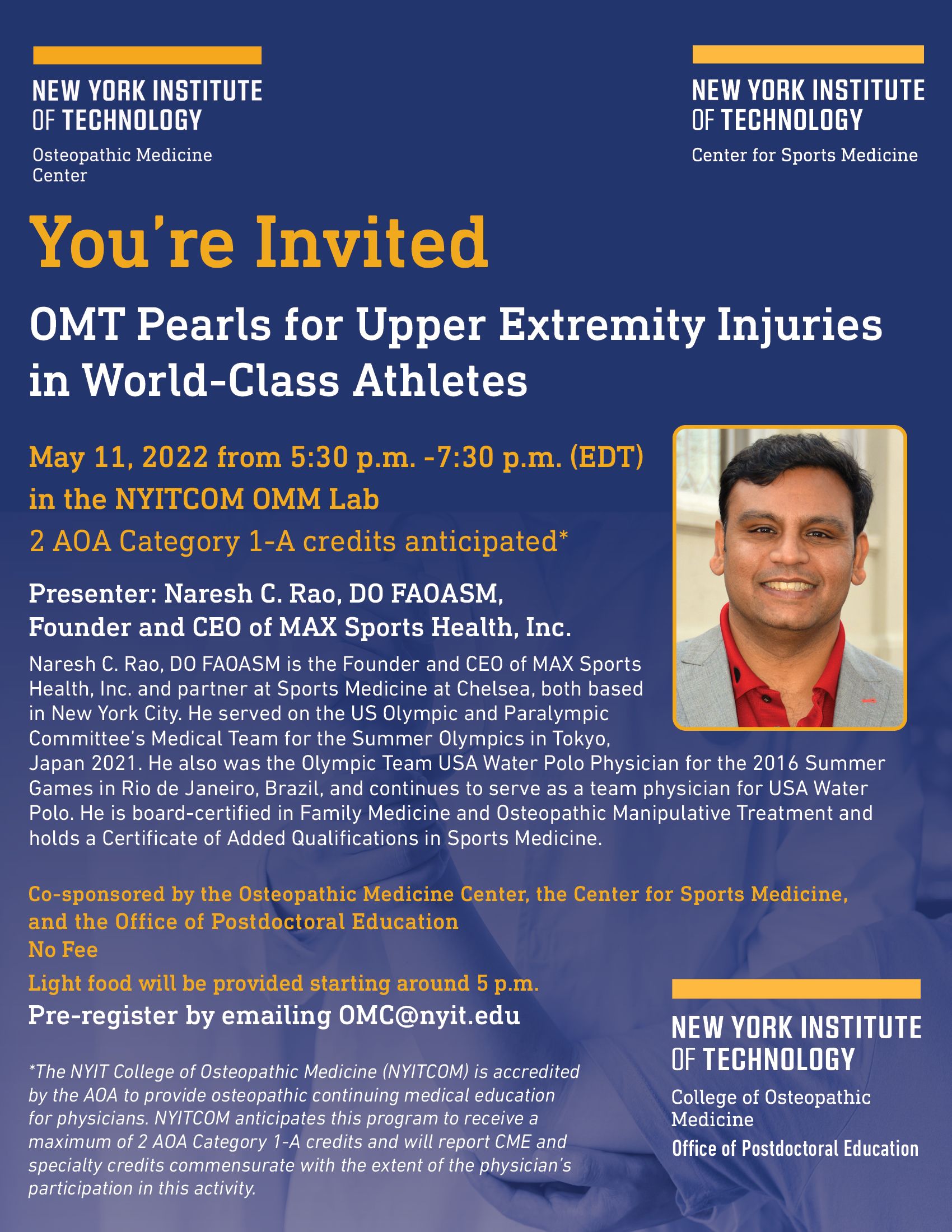 June 8, 2022: Faculty Development:
"Developing Knowledge Through Osteopathy"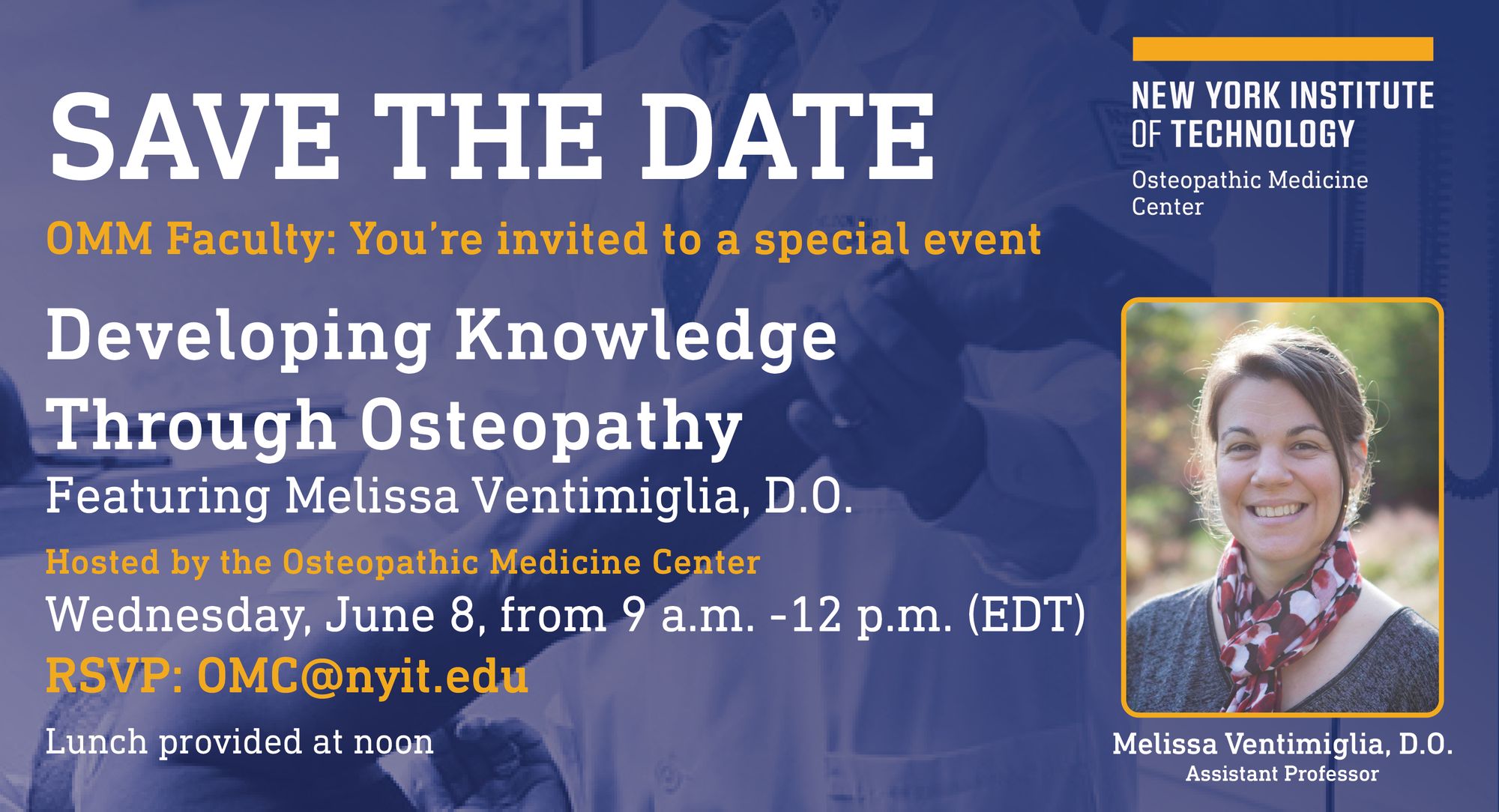 ---
May 7th, 2022: HorseAbility
Please review this video for more information and highlights of the session.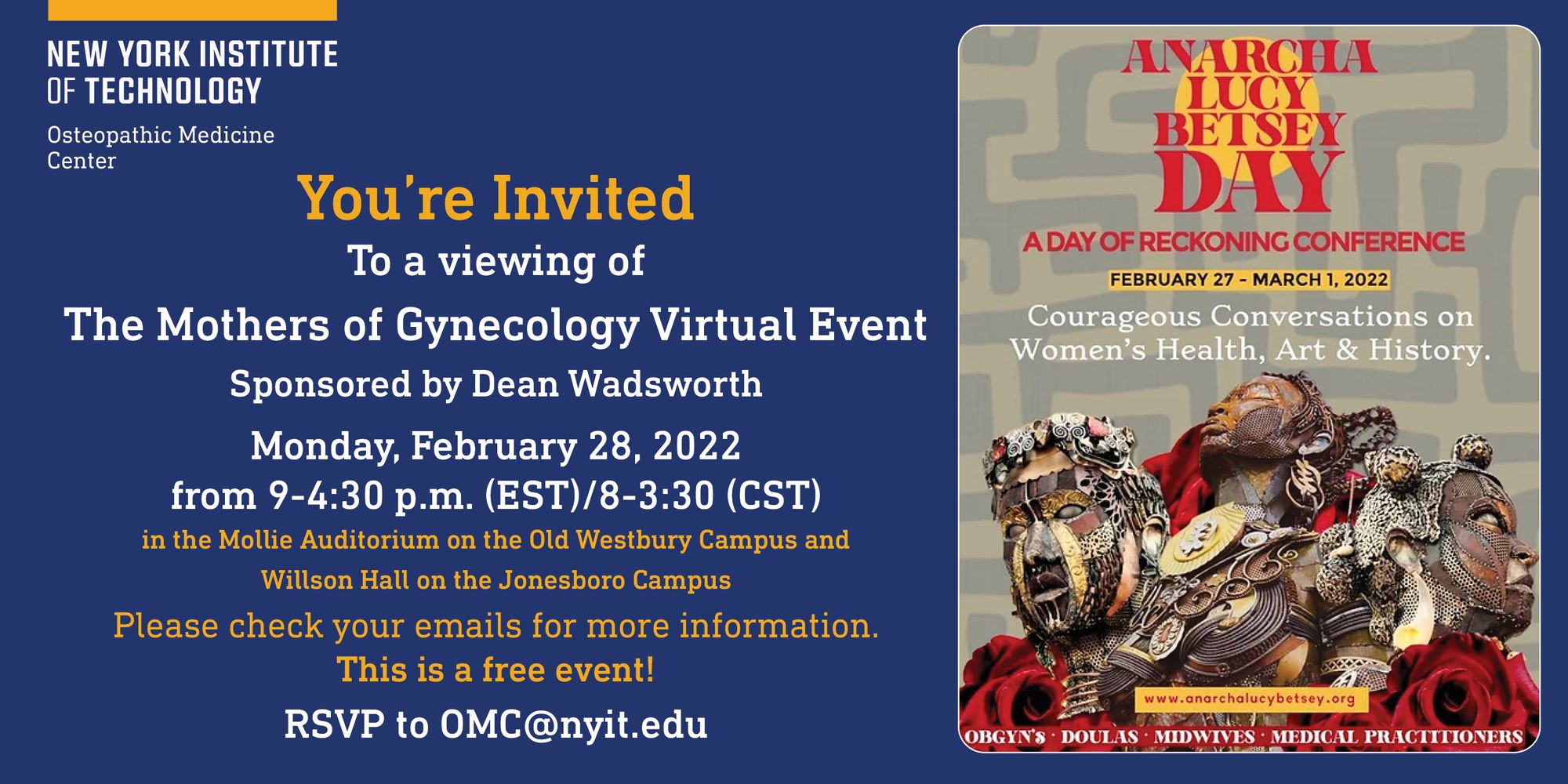 Monday, February 28th from 9-4:30pm (EST).  You can also access more information about this event on their website.  Video recording to be posted soon.
Wed Dec 9th from 5-6:30
Presented by: To Shan Li, DO, Associate Professor OMM Department
Tue Sep 21st 6:30pm - 7:30pm
USING THE ABC'S AS A NEW WAY TO APPROACH YOUR PATIENTS FROM AN OSTEOPATHIC PERSPECTIVE
Presented by: Jordan Keys, DO, Associate Professor & Director of the Osteopathic Medicine Center, NYITCOM