The Visualization Center is located on our Long Island Site in Old Westbury, NY. We are situated in the Riland Building, room 327. Please contact viscenter@nyit.edu if you have any questions about scanning at our facility.
Address
Visualization Center
Riland Academic Health Center
New York Institute of Technology
600 Northern Boulevard, Room 327
Old Westbury, NY, 11568
Phone: 516-686-3897
Email: viscenter@nyit.edu
Visitors can find a map of NYIT Long Island campus here. Visitors can park in the south parking lot (P4) in front of the Riland Building.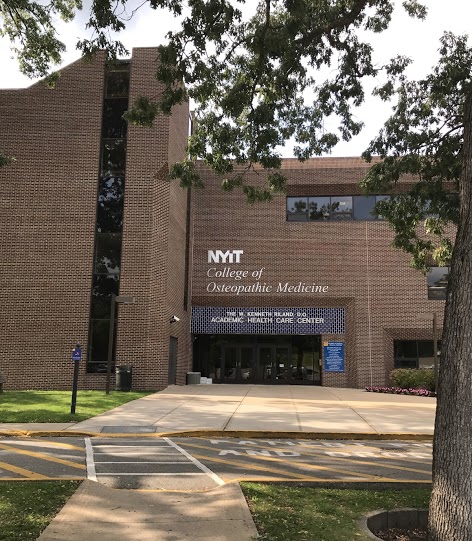 Personnel
Kelsi Hurdle, Research Technician, Anatomy, NYIT


Simone Hoffmann, Assistant Professor, Anatomy, NYIT
Julia Molnar, Assistant Professor, Anatomy, NYIT
Azhar Ilyas, Assistant Professor, Electrical and Computer Engineering, NYIT
Olga Savinova, Assistant Professor, Biomedical Sciences, NYIT
Claude Gagna, Professor, Life Sciences, NYIT


MicroCT Committee
Simone Hoffmann, Assistant Professor, Anatomy, NYIT
Kelsi Hurdle, Research Technician, Anatomy, NYIT
Azhar Ilyas, Assistant Professor, Electrical and Computer Engineering, NYIT
Michael D'Emic, Assistant Professor, Biology, Adelphi University


Optical Profiler Committee
Kelsi Hurdle, Research Technician, Anatomy, NYIT
Brian Beatty, Associate Professor, Anatomy, NYIT
Matt Mihlbachler, Associate Professor, Anatomy, NYIT